Pretty New Tab is free and will also be free in the future! But if you like, please support it!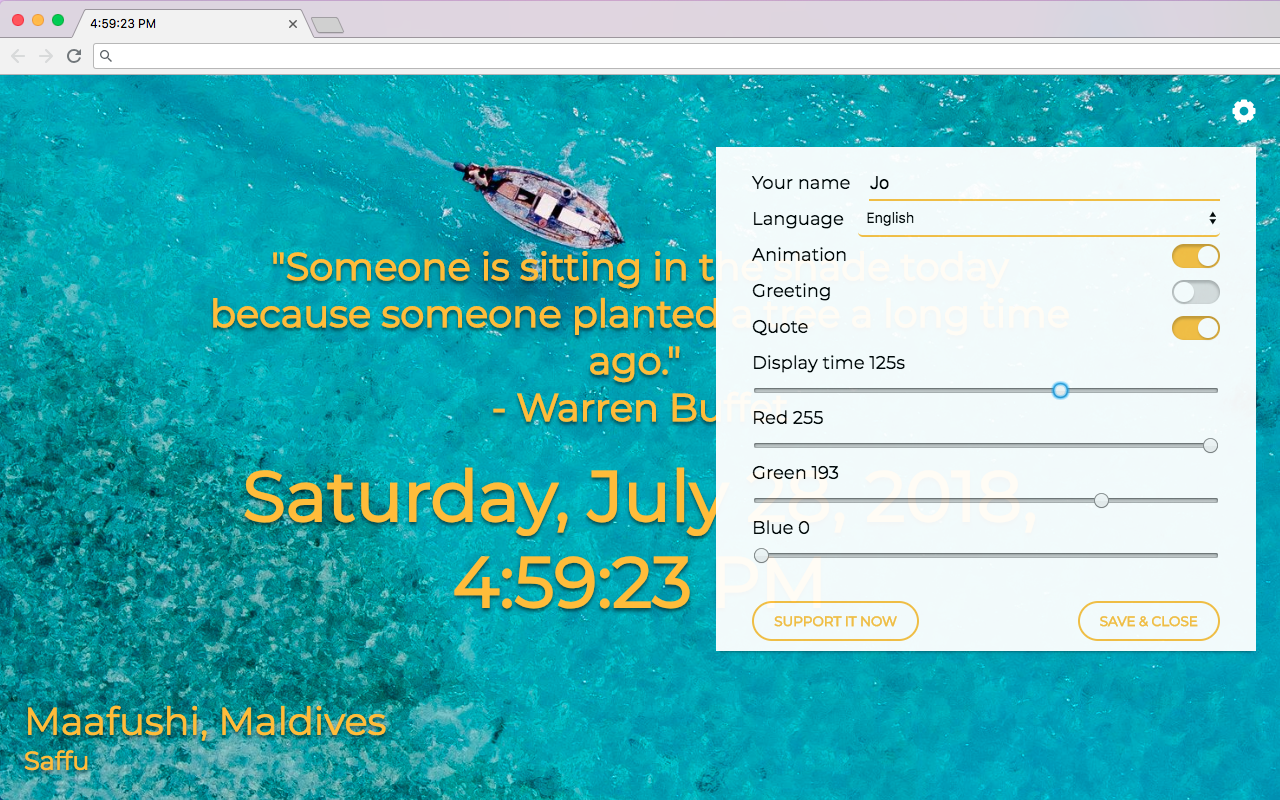 However, have a great time with Pretty New Tab!
I'm going to update the Chrome Extension from time to time. If you are missing a feature which would make Pretty New Tab much more awesome, please do not hesitate to contact me at jo@pineappledeveloper.com or leave a comment in the Chrome Webstore! I'll try to implement your request.